Bob's Windshield Repair » Mobile Auto Glass Repair in Colorado Springs
---
Premium Windshield Crack Repair Services to your Rescue!
Picture this: You're driving on the highway when all of a sudden, a big truck kicks up a stone that bounces off your windshield with a loud "crack!" You are irritated (to say the least) to discover a giant "bull's-eye" where the stone hit. That's when it's time to search for mobile autoglass repair in Colorado Springs!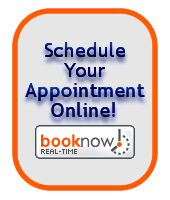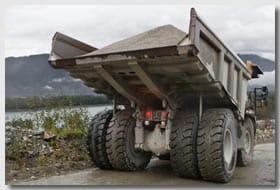 If that ding, minor crack, or chip (less than 14 inches in length) can be repaired before it extends into a widespread crack, then you can save the windshield and your pocket. Ignoring minor damages could cause the crack or chip to worsen into a deep-routed crack possibly extending all the way across your windshield. With the erratic weather of Colorado, this is a strong possibility. A deep crack could obstruct your view whether you notice it or not, making you more susceptible to accidents. Furthermore, that would result in paying to replace the entire windshield instead of just performing a simple windshield crack repair. Don't pay more if you don't have to. Want to use your insurance? We also do windshield repair insurance claims.
For the best mobile autoglass repair services in Colorado Springs, call Bob's Windshield Repair!
With unpredictable weather and always being on the go, mobile auto glass repair in Colorado Springs is a necessity. At Bob's Windshield Repair, we offer exceptional benefits and service. You can repair controllable damages when it works for you, prevent the damage from getting worse, and retain the factory-installed windshield. In case of a severe accident or roll-over, the windshield is critical to the safety of the passengers. The windshield assists with airbag deployment and prevents passengers from propelling out of the vehicle. Your windshield also adds to the structure and strength of your car, as it supports the roof. Even the best windshield replacements cannot match the safety and security of the original windshield, so repairing is smarter than replacing. Also, almost all broken windshields end up in a landfill once they're replaced. With our windshield crack repair services, you can help preserve the environment and send less to the landfill.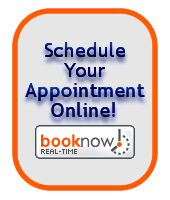 Yes! We make house calls and office calls! We will come to you for the best mobile autoglass repair you can get in the Colorado Springs area. You no longer have to search and hope for a repairman who can fit you into his schedule or wait in a waiting room somewhere reading six-month-old magazines! Stop worrying about driving around with a damaged windshield or stressing out over finding an available repairman – we specialize in same day windshield repair in the Colorado Springs area. We will bend over backwards to serve you with mobile auto glass repair at your convenience, on your schedule, and at your location.
Read more about long cracks and windshield crack repair.
If you need an appointment to fix a chip or crack, you can book your appointment online 24/7 with our convenient online scheduling system, or you can call our appointment hotline 24/7 at (719) 591-1666 and they will set you up with an appointment that fits your schedule.
Or conveniently book your appointment online right now
We accept VISA, MasterCard, American Express and Discover; as well as payment from all major auto insurance providers.

Bob's Windshield Repair specializes in cracked windshield repair and other chip repairs. We service the following areas: Colorado Springs, Monument, Falcon, and the surrounding areas.