Bob's Windshield Repair » Everything You Need to Know About Windshield Chip Repair and Insurance
---
All About "Free Windshield Repair" in Colorado Springs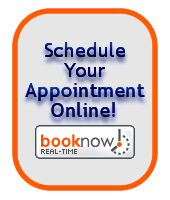 You've no doubt seen other windshield chip repair businesses advertising "free windshield repair" on street corners in Colorado Springs. They know that insurance will pay for windshield chip repair. Windshield repairs are typically covered under your optional comprehensive coverage. Insurance companies allow, and many even encourage, such repairs in lieu of replacing the entire windshield. To many people, that certainly sounds like "free windshield repair." It is, however, more of a "cheap windshield chip that insurance covers" than a truly free fix because the cost is paid by your insurance company.
You should be aware that every claim made on your insurance is recorded. Even car insurance claims for a cracked windshield are recorded and tracked for up to seven years by the Comprehensive Loss Underwriting Exchange (CLUE), which generates a "risk score" for every customer. Read more about CLUE at the Office of the Insurance Commissioner, Washington State. You can request a free copy of your CLUE report from this link to LexisNexis.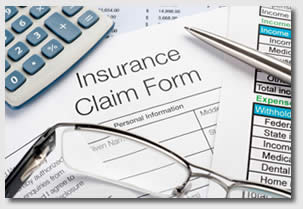 "Free Windshield Repair" Isn't Necessarily Free
Insurance companies use these "risk scores" to set premiums and to determine whether they will issue or renew auto insurance policies. Here's the catch: By taking advantage of "free windshield repair," you could be setting yourself up for a premium increase!
Car insurance cracked windshield claims are considered "no-fault" claims. This means they won't increase your rates directly. Since ALL claims are tracked, even "free windshield repair" claims, they can indirectly impact your rates, particularly if you happen to switch providers when having claims showing in CLUE.
We Work With All Auto Insurance Companies to Provide You With Windshield Repairs at No Cost To You
If you still want to take advantage of this, we will be happy charge your windshield chip repair to your insurance company directly. There will be no out of pocket cost to you as we have agreed to accept Insurance rates for covered windshield repairs. Alternatively, we can provide you with an invoice that you can present to your insurance agent who, in most cases, can arrange to reimburse you for the repair fee. This is frequently a better alternative than enduring the 15-20 minute phone call to get the claim filed.
One Last Consideration
Many (over 250) automotive insurance companies have "relationships" with SafeliteSolutions®, a division of Safelite AutoGlass®. For these 250+ insurance companies SafeliteSolutions® answers the phones and handles all aspects of the windshield related claims, including payment on behalf of the insurance company. While there is nothing wrong with this, as a consumer you should be aware of the relationship in case the conversation with the SafeliteSolutions® representative creates the incorrect impression that you must or should use the 'preferred or recommended provider'. Sometimes consumers miss the statement that "You can use any windshield repair facility you wish" completely and end up fearing that unless they use the 'preferred or recommended provider' they may have to pay a portion of the cost of the windshield repair out of pocket or that the repair may not be guaranteed. Rest assured that Bob's Windshield Repair accepts all automotive insurance rates and is authorized to bill insurance repairs through the SafeliteSolutions® network. Additionally, we guarantee our windshield repairs for as long as you own your vehicle. In short, when it comes to covered insurance repairs, you will not have any out-of-pocket expenses and the work is always guaranteed so there is no need to be apprehensive about not using 'recommended or preferred providers'.
Learn more about our mobile auto glass repair services here.
Call today and we can discuss your car insurance for cracked windshield questions and options with you: (719) 591-1666
At Bob's Chips, we've worked with every auto insurance carrier out there. When we come to you for your appointment, all you have to do is let us know who your insurer is and we will call them and let them know we are doing the work for you. Just have your policy number ready. It couldn't be easier! We can often even provide same day windshield repair!
Have questions about your specific insurance? Take a look at the insurance resources below:
Have other chip repair questions?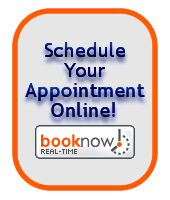 Or conveniently book your appointment online right now
We accept VISA, MasterCard, American Express and Discover; as well as payment from all major auto insurance providers.

Bob's Windshield Repair specializes in cracked windshield repair and other chip repairs. We service the following areas: Colorado Springs, Monument, Falcon, and the surrounding areas. Find out why people choose us!