Bob's Windshield Repair » Windshield Rock Chip Repair in Colorado Springs
---
Why Choose Bob's Windshield Repair for Your Mobile Auto Glass & Rock Chip Repair?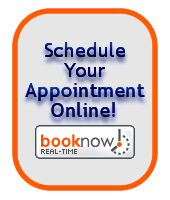 Fast rock chip repair...
Most of our mobile windshield short crack repair & rock chip repair in Colorado Springs take less than 30 minutes (long crack repairs, damage between 6 and 14 inches, take a little longer). Often, we can even come on the same day!
Convenient mobile windshield repair service... 
Enjoy our rock chip repair that is ALWAYS near you - we come to YOU (at your office, at your home, or wherever is convenient for you)
Convenient windshield rock chip repair appointment scheduling in Colorado Springs - make your appointment online or call our friendly schedulers at (719) 591-1666 24/7 to set up your mobile windshield crack repair appointment.
The best windshield repairs...
We typically have less than a 1% failure rate, so the process and materials we use are reliable. Where it makes sense to do so, we re-repair the damage for free. In cases where it looks as though a re-repair will not hold, we issue refunds. The point is, failed windshield repairs are rare, but when they occur, we stand behind our service and our 100% guarantee. If you have any more questions about windshield repair, check out our FAQ.
We are windshield repair specialists...
We understand and are proficient in the proper windshield rock chip repair procedures required to comply with the Repair of Laminated Auto Glass Standard (ROLAGS).
Reasonable prices...
Auto Glass and Mobile Windshield Rock Chip Repair Cost in Colorado Springs
(before insurance)
| | | |
| --- | --- | --- |
| | Chip Repair (bulls eye, star, wings, eyelid, etc.) | $65.00 |
| | Short Crack Repair (cracks between 1.5 - 6 inches) | $75.00 |
| | Medium Crack Repair (cracks between 7 - 10 inches) | $85.00 |
| | Long Crack Repair (cracks between 11 - 14 inches) | $95.00 |
| | Additional Chips Repaired (Same Vehicle) | $10.00 |
| | Additional Vehicle - First Chip | $30.00 |
Rock chip repair scheduling - online for your convenience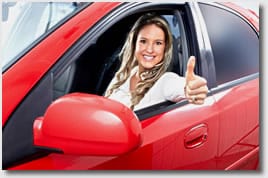 If you wish to have your insurance company pay for the rock chip repair, we can bill your insurance directly or we can provide you with an invoice that you can present to your insurance agent who, in most cases, can arrange to reimburse you for our fee.
We know that you are King...Colorado Springs is still a pretty small town, and word (especially bad word) gets around pretty fast. So we make every effort to meet your schedule, "wow" you with our mobile windshield crack repair service, and turn you into a lifetime client. Because on Colorado roads, windshield chips are unfortunately common, so we hope you'll always come back to us!
We provide the strongest warranty in the
mobile windshield crack repair business!
Here it is:
"We want you to be pleased - in fact, delighted - with every repair we do. So every mobile windshield crack repair comes with our IRONCLAD, RISK-FREE, NO QUESTIONS ASKED Guarantee: If you are ever unhappy in any way with our work, or if the rock chip repair fails (and we cannot re-repair it to your total satisfaction), then we will personally refund 100% of any money paid to us. We stand behind every repair 100%.
If you ever have any questions or concerns about our work, please call us at (719) 591-1666 right away.
We provide the strongest warranty in the windshield repair business! 100% Money-Back Guarantee!
Bob's Windshield Repair Service
Serving the greater Colorado Springs area since 2003
Call today: (719) 591-1666
Or conveniently book your appointment online right now
We accept VISA, MasterCard, American Express and Discover; as well as payment from all major auto insurance providers.

Bob's Windshield Repair specializes in cracked windshield repair and other chip repairs. We service the following areas: Colorado Springs, Monument, Falcon, and the surrounding areas.