Avoid Costly Replacements - Get Those Chips and Cracks Repaired Before They Spread Across Your Entire Windshield
Bob's Windshield Repair is your trusted choice for top-notch mobile windshield repair in Colorado Springs since 2003. Why let a minor chip or crack escalate into a costly windshield replacement when we can come to you and fix it in no time? Our convenient, same-day mobile service specializes in halting the spread of windshield damage, saving you time, money and hassle.
Why Choose Bob's for Your Mobile Windshield Repair Needs?
Expertise You Can Rely On: With two decades in the business, our highly skilled technicians have the experience to provide you with the highest quality repairs and service.
Guaranteed Windshield Repair: Whether you have a bulls-eye chip, a star-shaped crack, or even a 14-inch crack running along your windshield, If for any reason you're not fully satisfied with our work, or if the repair doesn't hold up (and we can't make it right), we'll gladly refund every penny you paid us.
Convenience at Your Doorstep: Our mobile team comes to your home, office, or any other location you choose, making your life easier.
If you want more reasons to choose us, check this out...
Services We Offer:
Windshield Chip Repair (Bulls-eye, star, wings, eyelid, etc.)
Short Crack Repair (Between 1.5 - 6 inches.)
Medium Crack Repair (Between 7 - 10 inches.)
Long Crack Repair (Between 11 - 14 inches.)
Your Safety is Our Priority
A windshield chip or crack isn't just an aesthetic issue; it's a real safety concern that demands immediate attention. Your windshield does a lot more than you might think. It's an integral part of your vehicle's safety features. It serves multiple crucial functions, like keeping you and your passengers securely inside the vehicle in the event of an accident, acting as a barrier against debris from the outside and supporting the roof in case of a rollover accident. The windshield also provides a backboard for your airbags deploy against, ensuring they function effectively to protect you and your passengers during an accident. Ignoring a minor chip or crack compromises these essential safety features, putting everyone in the vehicle at risk. So, it's not just about keeping your car looking good—it's about keeping you and your loved ones safe.
Zero Out of Pocket Expense With Most Insurance Comprehensive Coverage
If you have "comprehensive" insurance coverage, your insurance may cover the cost of the repair. In most cases, this means you'll have zero out-of-pocket expenses, leaving you free to focus on getting back on the road, safe and sound. So you get peace of mind without the financial pinch. Please see our Insurance Repairs page for more detailed information on how this process works and how it may impact your insurance premiums.
Schedule Your Mobile Windshield Repair in Colorado Springs Today
Don't wait another minute—book your mobile windshield repair now and hit the road with confidence. When you choose Bob's Windshield Repair, you're choosing safety, convenience and quality.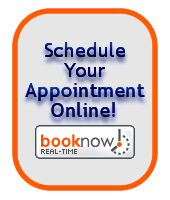 | | | |
| --- | --- | --- |
| | Chip Repair (bulls eye, star, wings, eyelid, etc.) | $65.00 |
| | Short Crack Repair (cracks between 1.5 - 6 inches) | $75.00 |
| | Medium Crack Repair (cracks between 7 - 10 inches) | $85.00 |
| | Long Crack Repair (cracks between 11 - 14 inches) | $95.00 |
| | Additional Chips Repaired (Same Vehicle) | $10.00 |
| | Additional Vehicle - First Chip | $30.00 |
Online Scheduling for Windshield Repairs
Our scheduling is quick and easy! We know that windshield accidents don't always happen during business hours. Schedule an appointment 24/7/365, find our pricing and scheduling tool online, or call our convenient appointment hotline at (719) 591-1666. We even offer same day auto glass repair scheduling, so you can get back on the road safely in a hurry. There's a reason why we are ranked number one mobile windshield repair in Colorado Springs.
A quality job and world-class service is our primary focus. We stand behind our mobile auto glass repair services with an iron-clad 100% money-back guarantee. Though we know once you see our work you will be confident it's been repaired by the best in the industry. We look forward to helping you in this time of need.
You'll never have to wait in line again, sit in a waiting room, or try to modify your schedule to cater to a repairman's schedule. Bob's Windshield Repair is dedicated to providing all the services you need, on-demand, and with the best quality materials available. Call today for the cracked and chipped mobile windshield chip repair Colorado Springs, CO residents recommend most!
People often call us unsure if their cracked windshield can be safely fixed. They wonder if a cracked windshield can be repaired at all, or if a windshield crack will shatter. The answer to both is yes, which is why it is important to fix a crack immediately to prevent it from spreading and restore the strength of the glass.
When to repair a windshield chip?
As soon as possible! A car windshield chip is easy to fix and inexpensive. But it is a safety hazard. A chip can turn into a crack. We know you have a busy life, so fortunately for you, getting your chip repaired by Bob's Windshield Repair is incredibly convenient. Just make an appointment and we will come directly to your home, work, or wherever you would like the job done.
Have more questions? Take a look at our frequently asked questions about our mobile windshield repair in Colorado Springs. If that doesn't answer your question, you can always give us a call!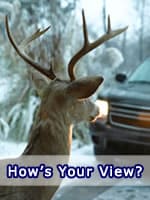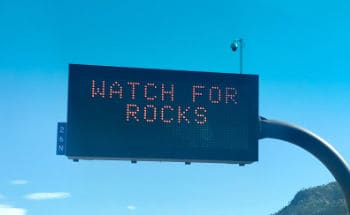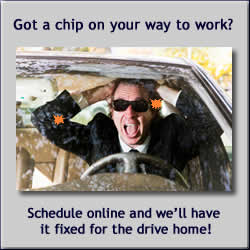 Reviews of Bob's Windshield Repair Service
Bob's Windshield repair is rated 5 stars out of 5 for quality of Windshield Repair service based on 75+ Google Reviews and over 900 client reviews from Genbook. 
This was an awesome experience! He was prompt, quick and polite. We will use this service anytime we have window repairs!
Very punctual, efficient and professional.
On time, great service at a great price Got a new chip in my car window, I'm going to use him again!
Living in Colorado, rock chips are pretty common. We own 4 cars and EVERYTIME we get a chip, we call Bob's! Scheduling online is convenient and fast. I can usually get an appointment within a day or two. They are professional, knowledgeable, great work and the quality it fantastic. What I appreciate most is that they really take care to protect my cars. No extra dings or scratches. They will always be my first call!
Awesome service, great price, and on-time. I will definitely use Bob's again.
Suzan (Suzann)
2021-07-09
Great, inexpensive windshield chip repair! Hang out in the mall while you wait.
Courtney Pettis
2021-07-09
Lifesavers! Got a rock chip yesterday which immediately started to crack. Did an online search today for mobile Windshield repair and found Bob's Windshield Repair Service. Even with giving them short notice, I was able to conveniently schedule an appointment online and get same day service. They called my insurance company for me and quickly took care of the repair at my house. Great service, I couldn't be happier!
Small local business that deserves your business. Bob came out a couple months ago to look at chip on a vehicle I purchased. Turns out the chip was already there and had already been repaired. Was honest with me, didn't charge me and gave me some chip stickers in case I ever get a chip. Two months later I got a nasty chip in same windshield. Bob came to my house on time and did the job in 20 minutes and we chatted the whole time. Stand up guy and his work was great at a great price. Can hardly see the chip now.
Our Unbeatable Warranty is the Best in the Windshield Repair Game
We're so confident in our work that we offer the most rock-solid warranty in the auto glass and windshield repair industry. Here's the deal:
We aim for nothing less than your total delight with every single windshield repair. That's why each job comes with our bulletproof, no-hassle guarantee: If for any reason you're not fully satisfied with our work, or if the repair doesn't hold up (and we can't make it right), we'll gladly refund every penny you paid us. Yes, that's 100% of your money back.
Got a question or concern about the work we did? Don't hesitate—just pick up the phone and call us at (719) 591-1666 immediately.
Trust Bob's: We Offer a Full Money-Back Warranty
We've been proudly serving the greater Colorado Springs area since 2003. Ready to experience the best warranty in the windshield repair business for yourself?
Give us a call today at (719) 591-1666, or easily schedule your appointment online. We look forward to putting your mind—and your windshield—at ease.
We accept VISA, MasterCard American Express and Discover as well as payment from all major auto insurance providers.

Bob's Windshield Repair specializes in mobile windshield repair and other windshield chip repairs in Colorado Springs, Monument, Falcon, and the surrounding areas.